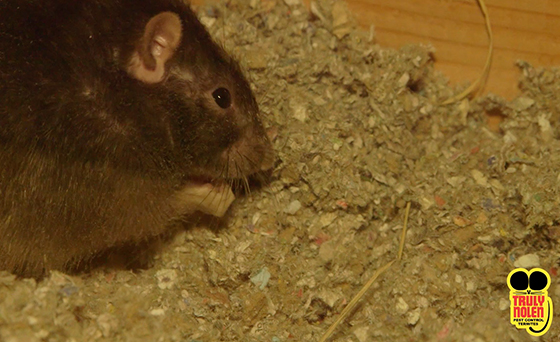 Get rid of rodents fast!  Call Truly Nolen of Monmouth County today for expert rodent control & trapping.  Results at the right price!  One-year rodent free guarantee on qualifying service plans.   
"Catch it before it becomes a problem."  These are the words spoken by every homeowner in need of rodent control.  Every second counts as a rodent population can grow very quickly; consider that one female can have 5-10 litters of about 5 or 6 offspring per year. And those rats or mice can begin reproducing after only 30 days. Within three months 6 rats or mice can multiply into 60. So yes, every second counts!
At Truly Nolen Monmouth County we believe in timely action and thoroughness as we approach a rodent infestation to ensure the challenge is addressed rapidly and guard against re-occurrence.
Call us today to schedule a FREE rodent inspection! Our technicians will discuss your concerns and provide a solution that is best suited for your home or business
Truly Nolen Monmouth's Rodent Control solution involves an effective strategy of sanitation measures, exclusionary rodent proofing and population reduction. We understand your home is unique and will tailor a customized plan of action after a thorough inspection.
Sanitation Measures
Rodents are so dangerous to your environmental health partially due to unhygienic conditions left by their presence. We target these areas with a full sanitation and remediation process. Our pest control professional will also consult with you to give you detailed recommendations on how to make your home less attractive to rodents which may include a pest control treatment to wipe out other insects and disease vectors commonly living with rodents.
Rodent Proofing
It does not take a very big hole for a rodent to get into your house; they can penetrate a point of entry as small as a quarter! We will work to eliminate rodent entry points through exclusionary retrofitting to prevent their return. Your Truly Nolen Monmouth technician will take the preventative steps needed to "rodent proof" your environment by sealing it up and eliminating rodents hiding and resting areas.
Population Reduction
Your Truly Nolen Monmouth pest control professional will execute on a plan to evict and eradicate the rodents from your space through strategic trapping, baiting and repelling.
A few rodents can quickly become a significant infestation. They can chew their ways through many of the construction materials in your home causing you extraordinary expense and stress. Truly Nolen of Monmouth County can relieve that stress, protect your investment in your home and preserve the health of your family by eliminating and ensuring against the return of your rodent problem. Call now for a free inspection.