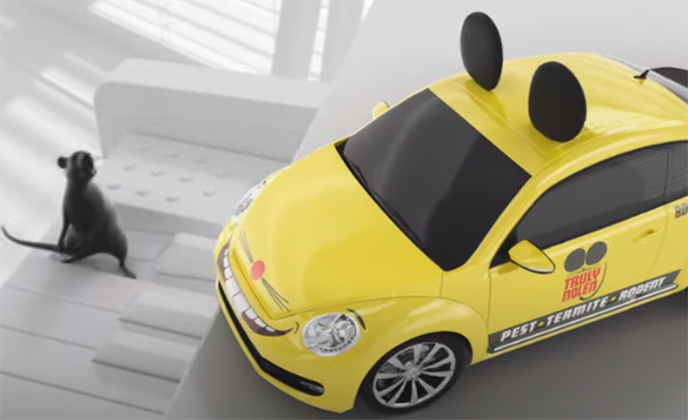 Searching for Pest Control Near Me?  Truly Nolen Pest & Termite Control of Asheboro NC is proudly offering Pest Control Services in Asheboro and surrounding communities.
Call today for a no cost inspection, 336-602-1982.
Truly Nolen has designed the Four Seasons Pest Control program based on changes in pest behavior and activity from season to season. We also now offer a Green Four Seasons Program using only all natural materials.
Our Four Seasons quarterly schedule.
SPRING Outside Service: March, April and May.
SUMMER Outside Service: June, July and August.
FALL Outside Service: September, October and November.
WINTER Inside Service: December, January and February.
Interior Services
Interior powder application

 

treats pest hiding places such as door and window frames, baseboards.
Interior web wiping

 

removes spider webs from ceiling corners and beams, window sills, and other surfaces to destroy the spiders' source of food – its web.
Monitoring stations

 

trap insects invading your home and are strategically placed in critical areas to provide you with a report card on insect activity inside your home.
Outside Services
It's important to call Truly Nolen Pest & Termite Control for a pest inspection at the first sign of a pest problem. We'll perform a thorough inspection of the property, determine the extent and type of infestation, and design a custom treatment program to fit your needs. Your technician will treat the areas where pest activity is seen, as well as other key areas for maximum impact. Many pest infestations can be challenging and truly are a cooperative effort between you and the service technician. Your technician will discuss ways you can help eliminate potential food sources and hiding/breeding spots.
Some pest, such as ants, cockroaches and bed bugs, are challenging and infestations can grow quickly.
If you live in the communities of Asheboro NC, we have program for you.  Contact Truly Nolen Pest & Termite Control, 336-602-1982.
Learn more about common pests affecting Asheboro NC: